Fun food festivals
It all begins with a gathering of passion, flair and a whole lot of determination. A chance for producers, wine makers, distillers, restauranteurs and chefs to show case their talents in a fun community event. A time for people to taste, learn and experience the wonders of their culinary flair. Having the chance to personally ask a chef how a dish comes together, learn the secrets behind it, is a darn lot better than any cooking show. There are so many chefs who want to share their knowledge and passion for food and it's at these festivals people have the chance to explore and be involved in this. Yes, the stall holders and the organisers who are willing and able to light the first flame, but then it has to have the support to keep the flame alight. Without the support from the community, food festivals would never come to life.
Determination comes to mind again, so to explain where I'm coming from. How did the Noosa Food & Wine festival, Melbourne Food & Wine happen? How about the Galway Oyster Festival, the La Tomatina in Spain, MAD Symposium in Denmark, International White Truffle in Italy and my god does the list go on? Do you think these happen overnight? Instant success, of course not. Passion, determination, amazing produce, and a love for celebration. To share, learn and showcase what you have grown, produced, created and sell, even sharing the love for the company that employs you. Being part of what you believe in.
It all makes my heart skip a beat. These amazing gatherings have put a lot of these place on the foodie map and that is my dream to do this, here in Airlie Beach.
Last month I had the pleasure of participating in two amazing food and wine festivals. One hosted for the "Clipper Cup" and the other, "Great Australian Bites". To be a part of the "Clipper Cup" was a true honour. We had a pop up restaurant at Abell Point Marina, Lure Restaurant, for the duration of there stay and a food stall on the Saturday, showcasing fresh local Bowen tiger prawns and Local Spanish mackerel, beer battered with chips. A chance to try the other stall holder's delights was a special treat, yum. The food stall, with the marina behind and the line-up of these magnificent boats was breath taking. So hope we are a port of call for their next Clipper race, just amazing.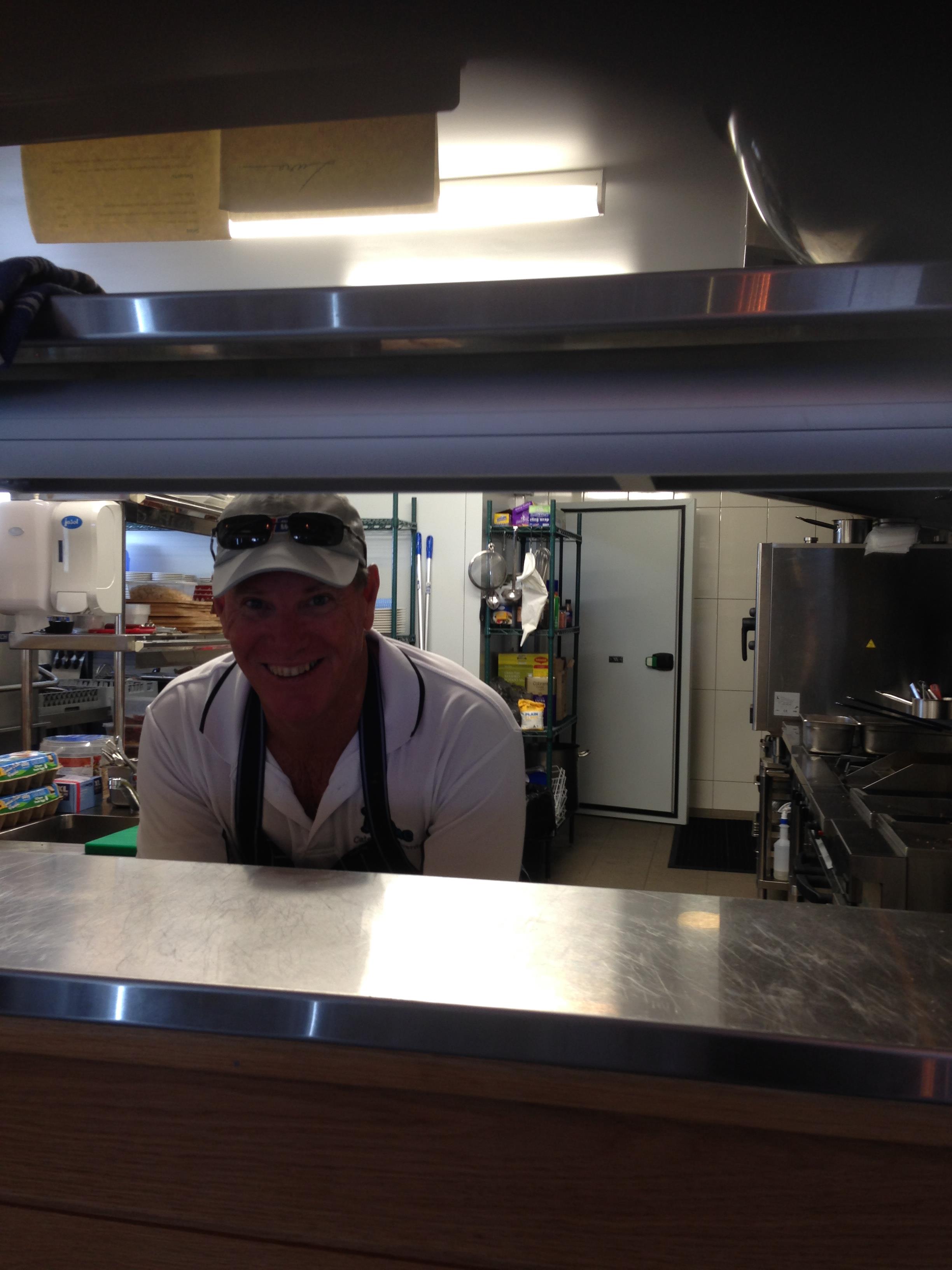 The following Sunday Great Australian Bites came to town. Well to start with, talk about dam excited, for us to being given the opportunity to host such an event in Airlie Beach! These have been held in Brisbane and Port Douglas, two already known foodie destinations. And then us, I mean, WOW. It was an amazing fun community spirited day. The organisers did a fantastic job along with all that participated. We showcased the same menu as it was so well received at the Clipper Festival, I mean really fresh prawns and good old fish and chips, when it so fresh you can't go wrong.
I also had a slot at the chefs table, along with some other passionate chefs, to do a cooking demonstration. Prawn and pea risotto scented with local lemon. How much fun was that? After it was made guests had the opportunity to have a taste and with quite a few coming up for seconds, it's a priceless complement. Being told that you have inspired someone, they take my recipe and fact sheet and they are going to make it themselves, once again priceless. So hope it will returns and we have the chance to host again making it bigger and better.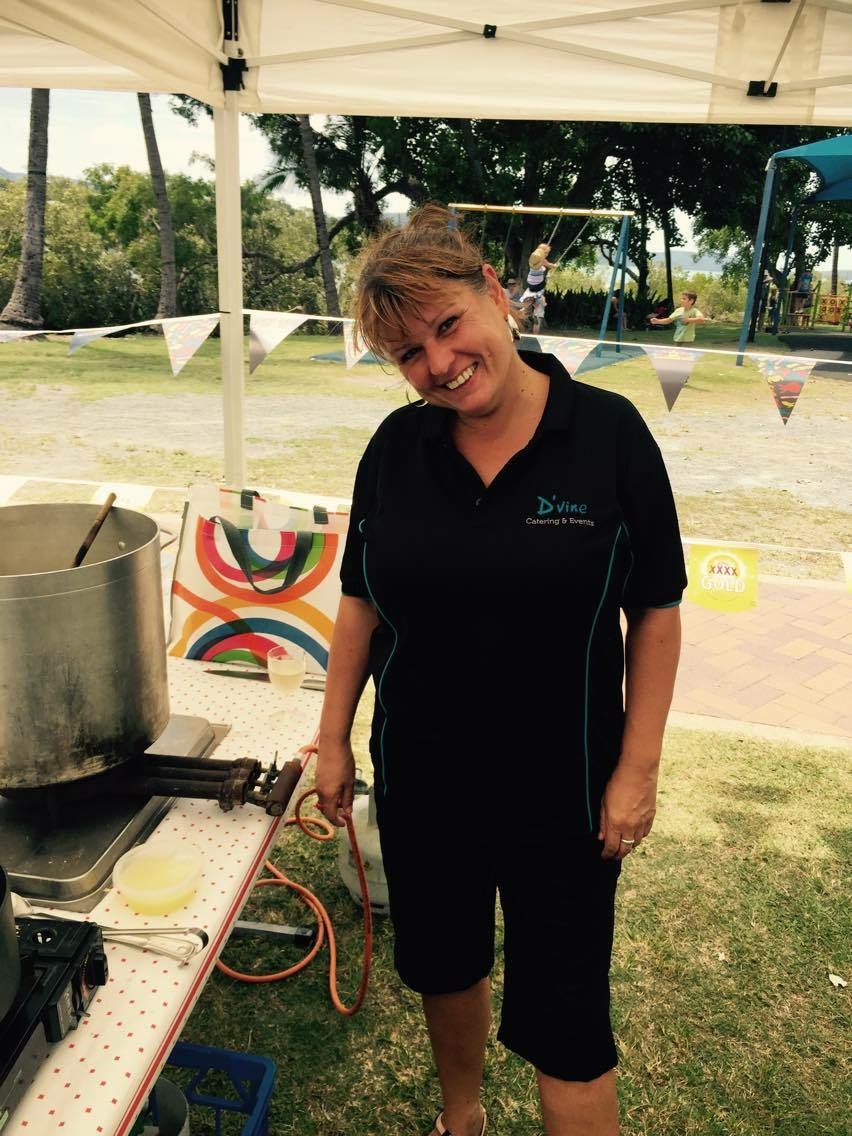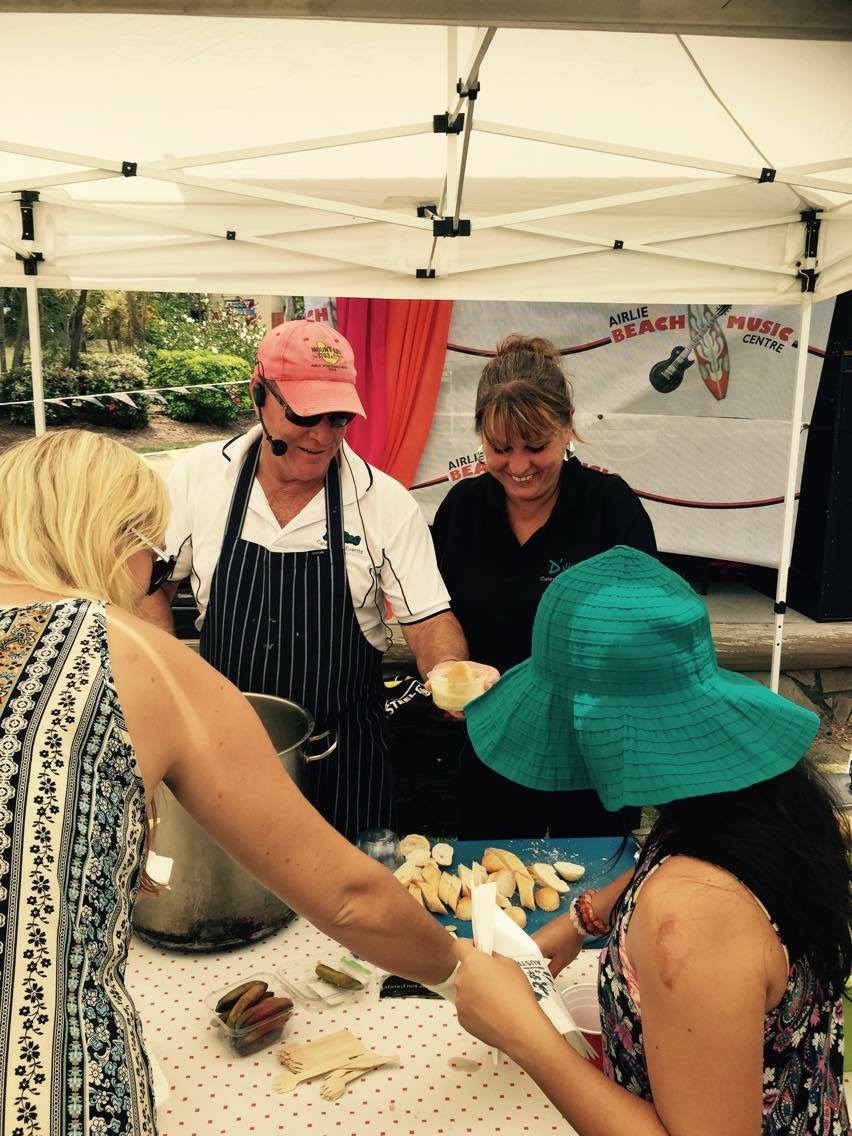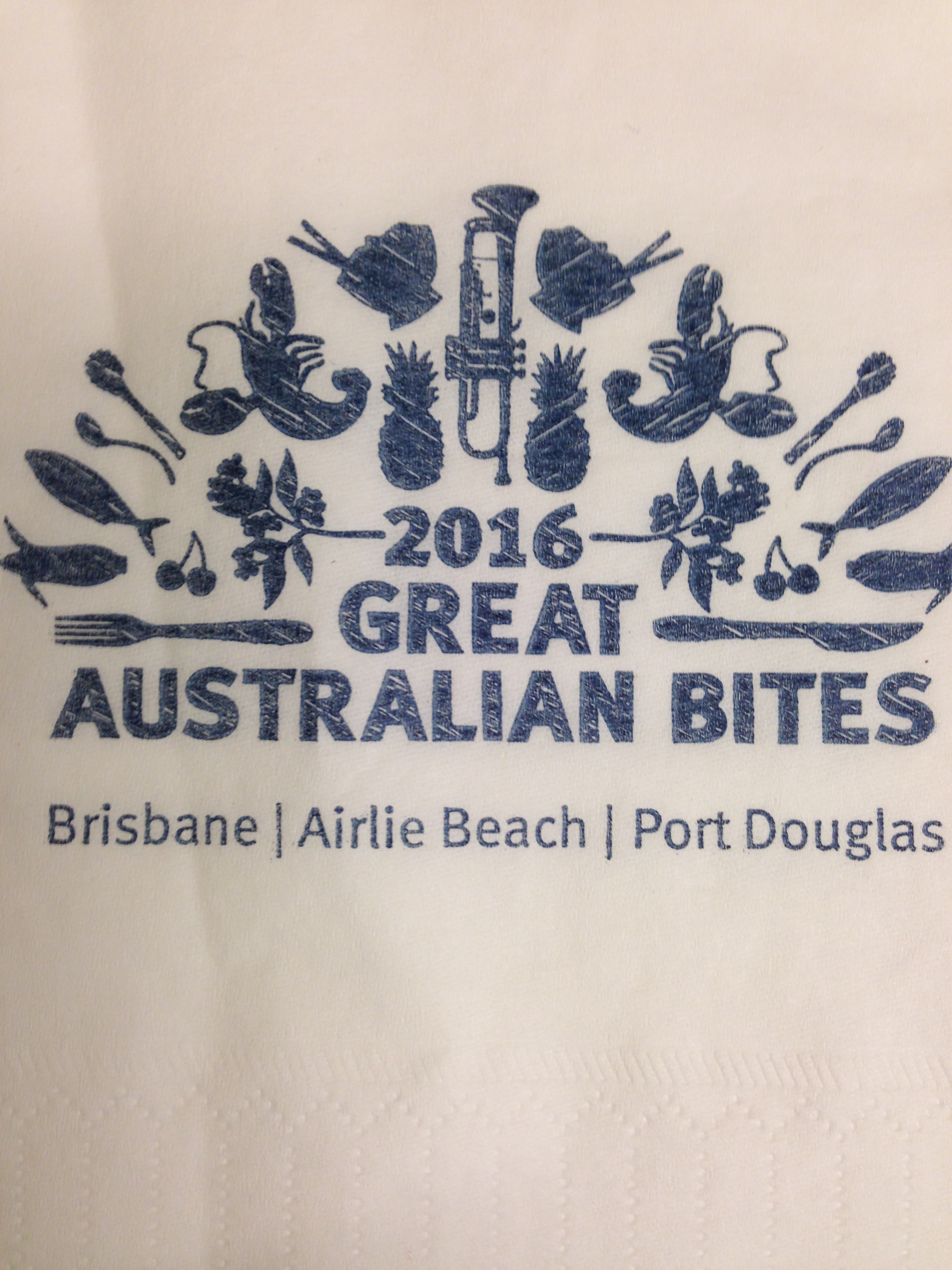 So this is the big picture. We must, no matter where in the world support such events and make them grow. It's up to us as a community, Whitsunday community to put us on the foodie map. We tick all the boxes. Amazing local producers, suppliers that give a shit, chefs with more passion then a lot of places I have been and restaurants that shine. We have hospitality staff that smile, who want to be here in the Whitsundays and share that with our visitors. We also have Council, Chamber of Commerce, WMDL and Queensland Tourism support. With all these ingredients in the recipe, measured and weighed it's up to us to give it a dam good stir and cook it off to perfection.
Can we do it? Hell yeah!
So start spreading the word, tell one and all about how fantastic it was. Use social media, in conversations with friends, family, anyone, social groups. Even send an old fashion post card. Whatever it takes, it's up to us. We more than cover all the other holiday requirements. The Whitsundays is stunning.
Time to show Australia; the world, that Airlie Beach is not only ready, but it must be put on the foodie map. No longer should people miss out on the culinary delights that we have to offer. Time to spread the word and festivals like this will help make that happen.
Come and have a taste of the Whitsundays!