The smiles of men in Dubai market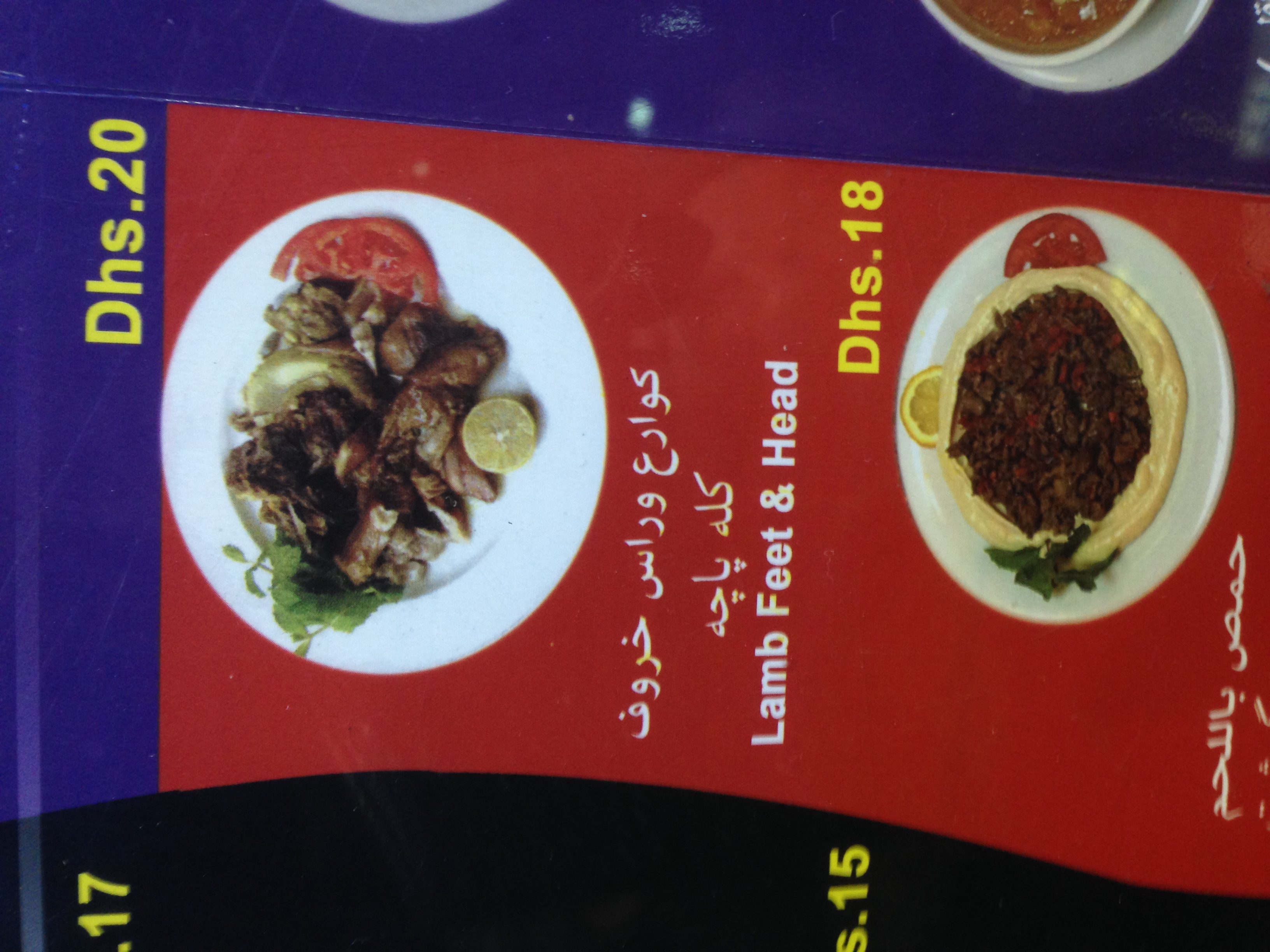 The gorgeous smiles from the men in Dubai as I took photos of the lamb's heads and hoofs, their ocean catch and truly amazing beautiful produce. The culinary delights from the surrounding oceans, both fresh and dried. The known, the curious and the wouldn't have a clue of their daily fare produce. The selection and taste of the dates still rings sweet in my mouth and the friendly smiling reception will be forever in my heart.

Think the smiles and laughter was the humour they found in my fascination for the market produce. From the seafood, fruits and slaughtered animals, hanging animals. Don't expect they get many western women wandering around for hours, taking so many pictures. So many heads and hoofs, it got me thinking what do they do with them? Surely not just for stocks and soups, way to many. I have herd of a few head dishes, the Italian Easter delicacy Capuzzelle- lamb's head alla barese and of course Fergus Henderson highly recommends a head dish or two.

So me, being me, my hunt began. It was only a short stop over so I didn't have a lot of time. Where, when and how would I find the Dubai version of this delicacy. Well, talk about pure luck, our last evening I found a little café around from the hotel in the old part of town, had to stay near the market, old town, for me the best of Dubai . There it was on the breakfast menu. Head and foot stew. Back to the hotel after dinner my mind was so excited for the breakfast that I was to wake to.
It's a food junkie thing!
Morning arrived and off to indulge. The café was filled military, emergency services and local business men alike. No other tourists. The essential vibe I found vigarating. I was about to try this dish that had been on my mind for many hours, very excited. Not to mention the array of chilli sauces on the breakfast table, my kind of setting. Dining where the locals go, you know it's going to be the real deal, not reinvented dish for the tourist. I did receive a strange glance of are you sure from the waiter then I ordered. Ok I understand this kind of dish is not everyone's cup of tea, but god it mine. It was delicious, soft tender slow cook meat on the bone giving it the mouth coating a gelatinous meat of these cuts will do. Seasoning was stunning and yes may be a weirdo, but got a case of the giggles when I came across the tooth/nail, not to sure. Funny what turns you on. I highly recommend giving it a go. You would eat the lamb rack or leg roast without any hesitation. Why not just try. You never know till you give it a go.

Often with chefs, the strange and unusual dishes excites us as we have cooked so many of the others, so many time before. The unusual, the offal, the how the hell it that going to work come together dishes is what we require. When dinning out I want to be surprised, delighted, learn something and have a good old sticky beak as to their take on food trends. Markets and market cafes are a promised place for these desires. Local produce cooked the authentic way. Basic really, when you think about it.
These dishes have been cooked for so many years, why?
BECAUSE THEY TASTE GOOD. Get it !!