Let's get spicy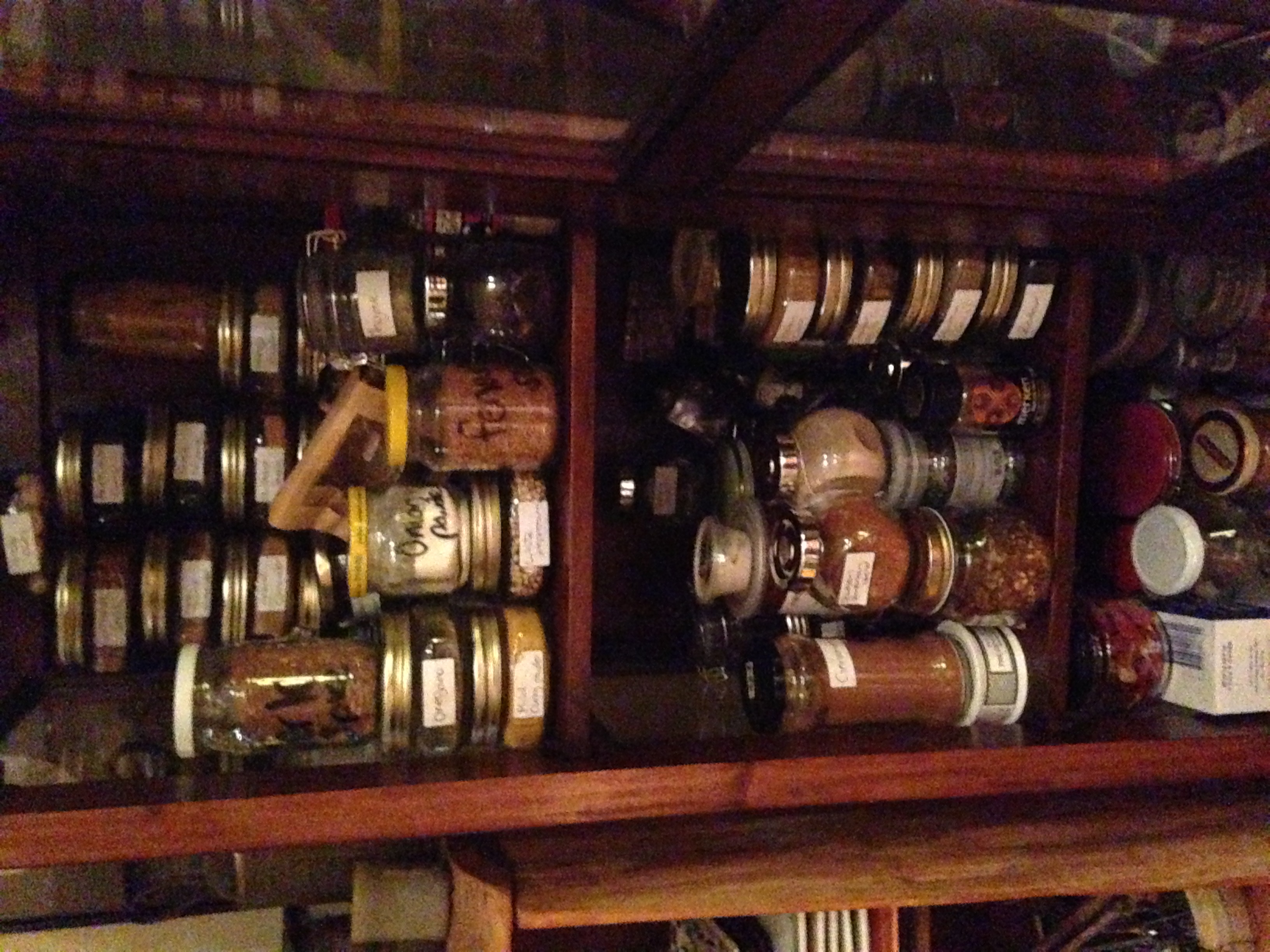 I have always had a love, passion and admiration for the spice world, but to hold a spice masterclass was to say the least overwhelming. What an amazing world, from the colours, aromas and headiness of these beautiful ingredients and there is still so much to learn, create and share. I was blown away, inspired and. So what do spices mean to me? A huge slice of history, a statement of culinary creation, a blend of the exotic. The difference between a plain dish and something extraordinary. So let's get spicy!
The unknown language and misinterpretation of this spice joy made me realise I had to present with knowledge, passion and culinary flair. The studying, the blending, the taste testing of notes and ideas was all coming together. As I unpacked the spices for my masterclass I realised, YES I am a food junkie. Bags and bags of these amazing powders, berries, stems and barks. I looked down on the array before me, around the world in 5 mins, fast track the 80 days. Oh what a joy it was. The vibrancy of colours really do rock my world.
Grinding, roasting, blending and creating these intoxicating spices to someone like me is porn. Pure pleasure porn.
As you place a spoon of this and that, it laces the bowl with colours, smells and textures. Then as one stirs these together, knowing the outcome is going to be mind-blowing.Taking the blends, coating produce in this powered potion you have created, again orgasmic.
From the Deep South, southern fried chicken to the headiness of the streets of India, yes this list could go on and on…. spices will intoxicate you into a world of culinary exploration
In class I had the pleasure of showcasing my Dukkah, Ras el hanout and curry blend to name a few. These were all served in different ways from dips, chicken winglets and spiced peanuts. Once you learn how to blend spices the options are endless. From the BBQ, to tagines and curries. One delightful and excellent added bonus which came from the spice class was the personal given permission (not that I really ever need an excuse) to expand my personal spice collection. Just brilliant!! So get spicy and don't stop!
One amazing spice mix tasted was my Persian blend. This was coated over chicken wings and roasted till tender, succulent and juicy. Just divine. If like me you just can't get enough.
So as promised here's the recipe.
Persian spice blend
1 teaspoon ground black pepper
1 teaspoon ground white pepper
2 teaspoon turmeric
2 teaspoon ground cumin
1 ½ teaspoon amchur powder (ground mango powder)
1 teaspoon ground coriander
1 teaspoon sea salt
Method
Blend all spices together. Excellent for a base in soups and casseroles. Add to onions when frying. I love it on chicken and seafood. Cayenne pepper can be added for those who love a touch of heat. Also mix with whole egg mayonnaise for delish crab dip. Use as dry rub or blend with oil for wet.
Treat yourself to a taste of Persia.