Get wild about scampi caviar.
For some it's the excitement of the release of Star Wars or the next James Bond movie. Others it's the release of the new limited edition packaged something or other they desire. For me it's the release of a new culinary delight to try and when it's a new natural found product, just WOW.
A jewel of the ocean, a deep blue ocean coloured jewel. Wild scampi caviar. Well it's what floats my boat, gets my adrenaline running. The taste buds tingling. Spotting this on Facebook earlier this week, my heart skipped a beat. Not only a new product to try - but it was available in the slice of paradise where I live and I only had to wait a few days.
As I counted down the hours and sleeps, Saturday morning arrived and off to market I went. Well skipped actually. Gathered some weekly produce then off see Matt at the Fishi's stall I went, collected my pre-ordered tin. Excitement plus.
With more will power then I relasised I had, I decided to wait another day and truly appreciate my new experience, on my day off.
Being the junkie that I am I gathered some oysters, prawns and a mud crab to make a meal of it, a splendid meal, champagne bubbles and all.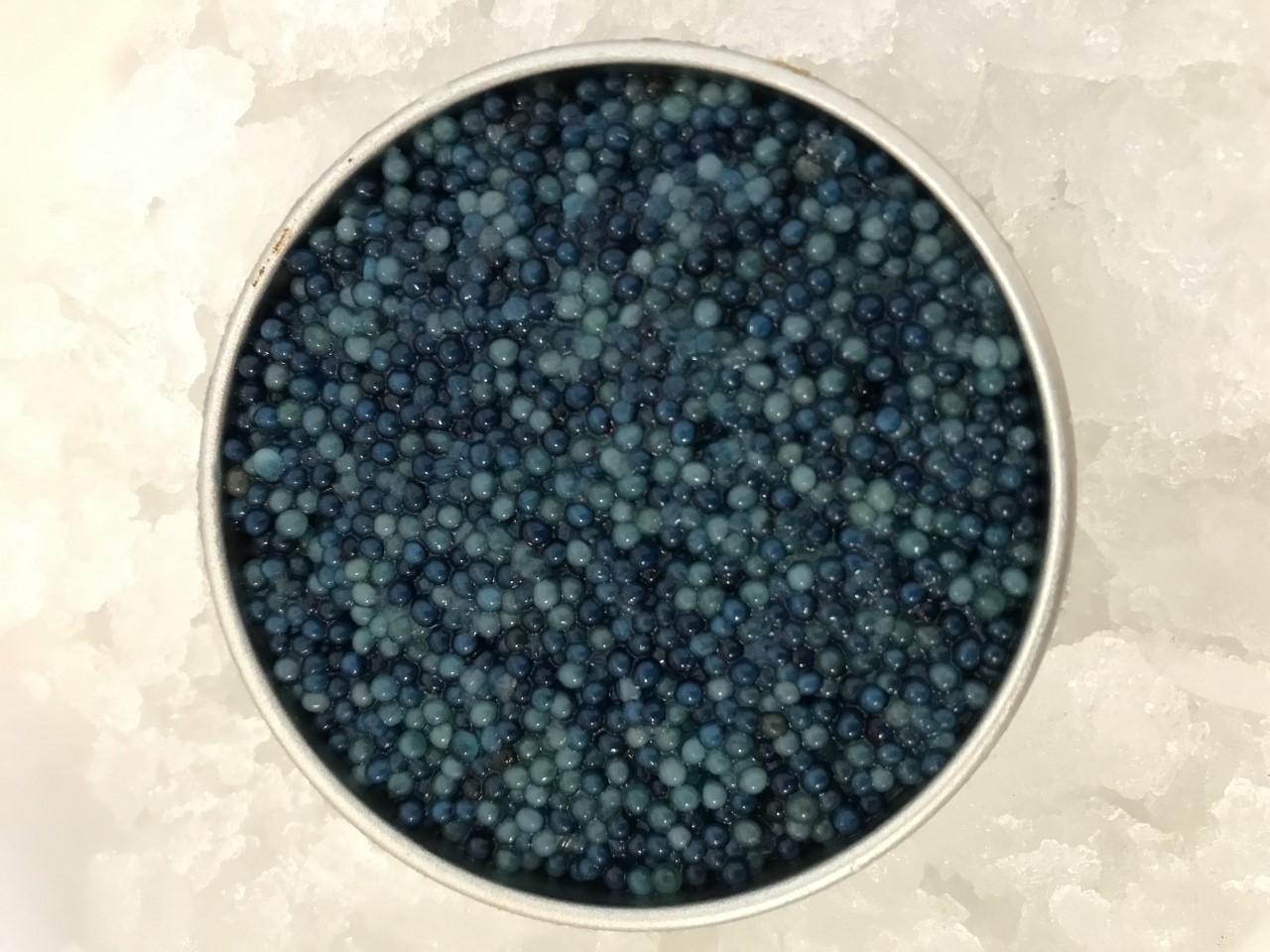 So thoughts? Well the first taste was just on buttered white bread toast, how I have enjoyed other caviar's before. Yes it was different, not as much punch as the black caviar I have had the pleasure of devouring. Definitely more of the prawn flavour, well it is scampi roe after all, with a true taste of the ocean. Doesn't linger like the other caviar's. As for wow factor, it would bring most dishes into the lime light. Fresh, salty, and little bursting balls of delight. Next I tried it on an oyster, felt it was a little lost but then the star of the tasting sensation, a pile full on the mother of pearls caviar knife was when it sung to me. The coating of the oyster in my mouth really brought the flavour of these little sapphire pearls to life, bursting with flavour, there own blue fresh ball of natural ocean delicacy.
The roe found on the outside of the scampi, is hand picked, sorted andtinned in November to March, in North W.A ocean waters about 1/2 km deep. Preservative and colour free, amazing, hey!
A natural true gem that mother nature offers to us. So pop down and see Matt and the guys at the Fishi stall at the markets, have a play. Definitely a show stopper for your next dinner party, or as I did just for your own sheer pleasure. It is Christmas after all, so why not.
Don't have to ask a junkie twice, and it's all in the name of research. Bon appetite.